The Seeing Glass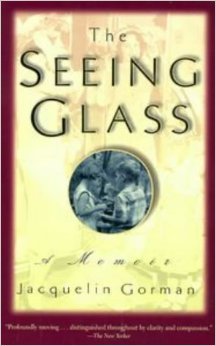 The Seeing Glass, Jacqueline's Critically Acclaimed memoir

"Profoundly moving…distinguished throughout by clarity and compassion."
The New Yorker

When a rare optic condition strikes Jacquelin Gorman, colors one by one vanish from her spectrum, and her vision begins to falter. She finds herself in a race against the encroaching darkness, frantically studying family photos, the faces of her daughter and husband, and the geography of her home, committing them to the realm of memory. Once her world fades to black, she relives moments from her childhood--and memories of her autistic brother, Robin--in nightly Technicolor dreams. During her siege of blindness, Gorman finds innocence and courage in her brother's brief, tragic life--and a pure, unquestioning love that illuminates her darkness with the healing, eternal light of love.